Let the Birds Drink in Peace
Stories
$16.00
Additional information
| | |
| --- | --- |
| Imprint | Conundrum Press |
| ISBN | 9780971367821 |
| Author | |
| Format | Paperback |
| Pages | 146 |
| Size | 5.5 x 8.5 |
| Publication Date | October 21, 2011 |
The Author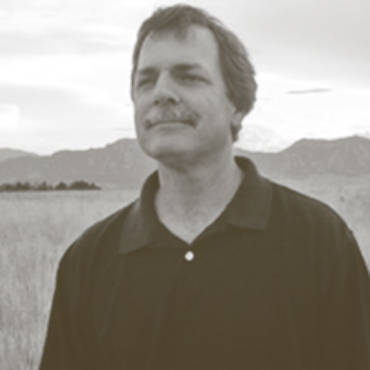 Robert Garner McBrearty's stories have been anthologized in the Pushcart Prize and widely published in leading literary journals, including North American Review, Missouri Review, New England Review, Narrative Magazine,StoryQuarterly, and Mississippi Review. He is the author of three critically-acclaimed short story collections, A Night at the Y, Episode — stories from which won him the Sherwood Anderson Foundation Fiction Award — and Let the Birds Drink in Peace; and a novella, The Western Lonesome Society.
McBrearty's writing awards include a Pushcart Prize and fellowships to the Macdowell Colony and the Fine Arts Work Center in Provincetown, Massachusetts. His stories have been selected for performances at Stories on Stage in Denver, and at Arts and Letters Live at the Dallas Museum of Art. Other awards include fellowships to the MacDowell Colony, the Fine Arts Work Center in Provincetown, Mass., and a New Mexico State Arts Grant.
Raised in San Antonio, Texas, McBrearty started writing as a teenager and in his early twenties moved to Mexico to write and study, earning a living by teaching English. A few years later, he graduated from the
Iowa Writer's Workshop
and shortly after his stories began to appear in such major literary publications as the
Pushcart Prize
anthology,
StoryQuarterly
,
Missouri Review
,
Mississippi Review
,
New England Review
,
North American Review
and
Narrative
. "A lot of those earlier stories were written late at night after working another job, or at dawn when the kids were small," McBrearty has said. "I'd tried to write before they woke up." He often draws from his upbringing in Texas and the many varied odd jobs he's had. His short stories have been frequently used for large dramatized readings at Stories on Stage in Denver and at the Dallas Museum of Art. He is the author of a previous collection of stories,
A Night at the Y
, republished by Conundrum Press in 2014. This volume was used as a textbook for classes at Youngstown State University, Youngstown, Ohio; and the University of Colorado at Boulder. His new novella,
The Western Lonesome Society
, is available from
Conundrum Press
. McBrearty lives in Louisville, Colorado. He has worked as a newspaper columnist, an English teacher, a dishwasher, a mental hospital attendant, a hotdog salesman, an assembly-line worker, and a ski-lift attendant. He is a consulting editor for
Narrative
magazine, and a contributing editor to the Pushcart Prize. He puts in time as a writing teacher, Tai Chi instructor, and househusband; but, McBrearty is primarily a writer.