Rock Art
A Vision of a Vanishing Cultural Landscape
by Jonathan Bailey
$27.95
Coming Soon
With an introduction by R.E. Burrillo
Memories are the invisible threads connecting us with our past. From the moment a child is born to the reflections of deep history carved on canyon walls, memories describe the aspects of our lives that otherwise defy explanation–an intangible whisper of awareness written on the lips of time. The history of the American Southwest is vividly painted and pecked with memories, with stories, and with narratives of people and place, odysseys carved into tortuous landscapes of heartbreaking beauty and heat-pressed geometry. This history, in the form of rock art, allows us to see, feel, and experience these threads of memory, binding us ever closer to the past and our place in this landscape.
Rock Art: A Vision of a Vanishing Cultural Landscape is a plea for conservation told through 200 of Jonathan Bailey's gorgeous photographs and 19 essays written by noted archaeologists, anthropologists, artists, and members of native tribal councils. It highlights the numerous threats facing these sacred places and provides valuable insight into how we can care for this land responsibly. Beyond concerns for conservation, this book is a visual gallery of places worth protecting, and demonstrates, in detail, the value these vulnerable and priceless sites have in culture, science, and to ourselves.

Contributors include:
Alisha Anderson, an artist based out of Salt Lake City, Utah. She received a BFA in Studio Arts from Brigham Young University and an MS in Environmental Humanities from the University of Utah. She uses both her degrees in creating art about our relationship to the land, especially Utah's exquisite landscapes.
Lawrence R. Baca, a Pawnee attorney who has championed the civil rights of American Indians. In addition to his work, Baca has voiced his care and concerns for ancient rock art through his written and photographic works. He retired in 2008 after thirty-two years with the Civil Rights Division, United States Department of Justice.
Lyle Balenquah, Hopi, a member of the Greasewood Clan from the Village of Bacavi on Third Mesa. He has earned bachelor and master degrees in anthropology from Northern Arizona University. He currently works as an archaeologist and outdoor guide, combining his professional training with personal insights about Hopi culture and history.
Ralph "R.E." Burrillo, an author, archaeologist, and conservationist who specializes in the cultures and history of the Colorado Plateau. His work appears in Archaeology Southwest, Kiva, Southwestern Lore, The Archaeological Record, and Blue Mountain Shadows. He currently splits his time between Flagstaff and Salt Lake City.
Greg Child, a mountaineer, rock climber, and writer, authoring several books including Thin Air: Encounters in the Himalayas, Over the Edge, and Postcards from the Ledge. He has also made several notable ascents including Everest and K2. In 1980, Child moved from Australia to North America to follow in the footprints of the ancients.
Andrew Gulliford, a historian, photographer, writer, and Professor of History and Environmental Studies at Fort Lewis College in Durango, Colorado. He has written numerous books, including Outdoors in the Southwest and Sacred Objects and Sacred Places: Preserving Tribal Traditions. For a decade, Gulliford also served on the Southwest Colorado Resources Advisory Council of the Bureau of Land Management. More can be found at www.agulliford.com.
Kelley Hays-Gilpin, Professor and Chair of Anthropology at Northern Arizona University, and Curator of Anthropology at the Museum of Northern Arizona. She holds a PhD in Anthropology from the University of Arizona and has nearly thirty years of experience studying rock art, pottery, and other visual arts in the Southwest. Her current research focuses on the long-term histories of Hopi and Zuni communities and their relationships with land and water through production of visual arts.
James D. Keyser, an archaeologist, scholar, and author of more than 200 archaeological publications including Indian Rock Art of the Columbia Plateau, The Five Crows Ledger: Warrior Art of the Flathead Indians, and Plains Indian Rock Art (with Michael Klassen). He currently maintains a faculty affiliation with the University of Montana.
William Lipe, a Professor Emeritus at Washington State University, a Trustee of the Crow Canyon Archaeological Center, and a former President of the Society for American Archaeology. His professional career began in 1958 when he was hired as a crew chief on the Glen Canyon Archaeological Project. He has numerous archaeological publications, including Cliff Dwellers of Cedar Mesa, co-authored with Donald Rommes.
Regina Lopez-Whiteskunk, a student of life and a resident of the Four Corners region. She is of the Uintah and Weeminuche bands of Utes, a member of the Ute Mountain Ute Tribe, former Ute Mountain Ute tribal council member, and former Co-Chair for the Bears Ears Inter-Tribal Coalition. She is honored to be one of many voices for our Mother Earth.
Lawrence Loendorf, an archaeologist who specializes in rock art studies. He has written and contributed to many books, monographs, and articles. A few of his more recent books include Thunder and Herds: Rock Art of the High Plains and Discovering North American Rock Art (with Christopher Chippindale). He is currently the president of Sacred Sites Inc., a non-profit dedicated to the preservation of North American rock art. More can be found at www.sacredsitesresearch.com.
Connie Massingale, a volunteer at the BL office in Moab, Utah and a site steward in Grand and San Juan counties. She is pursuing certification as an avocational archaeologist through the PAAC program in Colorado and is also taking archaeology classes at Colorado mesa University in Grand Junction, Colorado. She currently lives in Castle Valley, Utah, but spends any of her spare moments int he canyons of Cedar Mesa–often on a canyon rim with her eyes closed and heart open.
Lorran Meares, a photographer and conservationist utilizing light-painted imagery to create mystical images exhibited both in two-dimensions as well as stereoscopic three-dimensional installations. His work has been published in a number of exhibits, magazines, and books, including Sacred Places: Native American Sites and Weaving the Scarlet Macaw: Hosig Di Rainforest Baskets of Panama. More can be found at www.Enlight-10.com.
Aaron O'Brien, a native of Durango, Colorado and has spent much of his life hiking and exploring the canyons and mesas of southeast Utah. He got into archaeology at an early age and continues to use his knowledge to help educate visitors about the cultures and landscapes of the area. Besides hiking and backpacking, he enjoys photography, creating Southwest-inspired artwork, and bread baking.
Geri Schrab, a court reporter turned watercolor artist and co-author of Hidden Thunder: Rock Art of the Upper Midwest. She has served as artist-in-residence at Petrified Forest National Park and Quetico Provincial Park, Canada. Working with students led Geri to create a coloring book, Weaving the Past With the Present, and a preschool activity book for Petroglyph National monument, entitled Ranger Scout. Her work can be found in collections and publications around the world and seen at www.gerischrab.com.
Scott Thybony, an anthropologist and writer, traveling throughout North American on assignments for the Smithsonian, Outside, and Men's Journal, among others. He has authored several books including Canyon Country, Burntwater, and The Disappearances. His commentaries can be heard regularly on Arizona Public Radio. You can also find more of his work at www.scott-thybony.com.
Paul Tosa, has been Governor of the Pueblo of the Hémes (Jemez) three times and is currently a member of his Pueblo's Tribal Council. He has spent his adult life as an educator, developing the learning experiences for the young of Hémes. His grandfather Francisco's gently taught stories of the  Hémish landscape are the heart of a book he's writing with Richard Krause titled Eagle Dwelling Place.  Paul lives with his wife, Phyllis, and is surrounded by his three adult children, many grandchildren, and two great-grandchildren. To him, his family is the inspiration for keep the culture of the Hémish alive.
Laurie Webster, an independent scholar who specializes in the perishable material culture of the Colorado Plateau. She lives in Mancos, Colorado.
Categories: Coming soon, New Releases, History, Johnson Books, Native American, Nature | Environment, Nonfiction, Western U.S.
Product ID:

3038
Additional information
| | |
| --- | --- |
| Imprint | Johnson Books |
| ISBN | 978-1-55566-476-3 |
| Author | |
| Format | Paperback |
| Pages | 184 |
| Size | 9 x 9 |
| Publication Date | 11/15/2019 |
The Author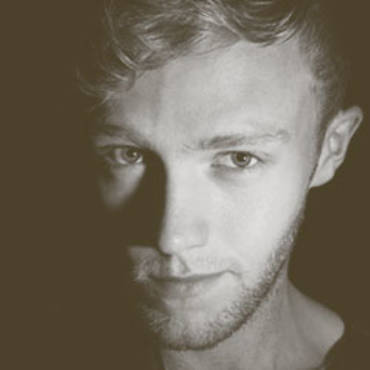 Jonathan Bailey is a conservation photographer with a background in cultural resources. As a member of the Utah Rock Art Research Association's preservation committee--working primarily on the San Rafael Swell, Nine Mile Canyon, Robber's Roost, and Molen Reef--and a collaborating party for the defense and proposal of the Bears Ears and Escalante/Grand Staircase National Monuments, Jonathan has had the pleasure of being a voice for sacred places. He has also directed and overseen various conservation projects seeking protections for thousands of tribal heritage sites, numerous federally-listed endangered species, millions of acres of wilderness, and beloved creatures great and small throughout the American Southwest. Jonathan lives in Tucson, AZ.