In the Electric Eden
Stories
by Nick Arvin
$16.00
SKU:

9781942280552
Don't miss three additional stories in this new edition of In the Electric Eden! From the electrocution of Topsy the Elephant at Coney Island in 1903 to the rekindling relationship of two high school sweethearts in a stolen SUV, each story in Nick Arvin's remarkable first collection reveals a world where people struggle against their own shortcomings as time and technology move inexorably forward. With great intelligence, warmth and sly humor, Arvin explores how technology shapes the way we interact with one another and how we experience a world governed by it. With awe and sympathy, he exposes our human limitations despite our apparent advancements—marking both how far we've come and how much farther we need to go. This powerful voice in fiction is not to be missed.
Reviews
Booklist (starred review): "Arvin comes to fiction via engineering, and his understanding of technology and those who create it infuses his first book with a unique and mesmerizing power… Arvin's complexly structured and psychologically dynamic stories are as discerning as they are incandescent…."
The Oregonian : "The book is a showcase for Arvin's skills; the stories span a wide time period, are delivered through narrators young and old, male and female, and move from traditional to experimental styles… The beauty of the stories is in the humanity."
Colorado Springs Independent: "Nick Arvin's stories would soar if they were about chicken feed."
Boulder Daily Camera: "A welcome antidote to those too-frequent, airy, 'po-mo' sketches that pass for 'important' fiction these days. "
St. Petersburg Times: "There isn't a bad story in this collection; not one I wanted to skim or skip altogether. But I do have my favorites. 'What They Teach You in Engineering School,' about a dull son striving to better himself, desperate for the approval of an aging father who can't help but find fault in him, surprises and startles as exquisitely as the best of Flannery O'Connor's tales of human frailty. 'Commemorating,' about a man who loses his wife and then finds her again in his imagination, is a testament to the power of wonder. 'Take Your Child to Work' is a touching portrait of a man who drones through his life, perceiving the possibility of greatness only through the creativity of his young daughter. But these are, to me, simply the larger nuggets in a pan full of gold."
Hybrid Magazine: "Nick Arvin comes from a background most people probably wouldn't expect. A student of engineering and ex-employee of The Ford Motor Company, Arvin stands defiantly against the idea that engineers know nothing about human emotion. In The Electric Eden is full of just that, and is a vibrant read that will grab your attention over and over again."
Bookslut: "…in the end we find that Arvin's most important recurring theme is simply solid narration and honesty."
Rain Taxi: "Nick Arvin's debut collection of stories is an alluring exploration of the ethical ambiguity of technological advances… Throughout the collection, Arvin examines how individuals position themselves within a world of changing technologies — and as an engineer himself, he recognizes that it is at the level of the individual that technology makes its impact."
Steph's Book Reviews: "Rookie Nick Arvin defies the odds, bringing us this debut collection of finely-crafted, and perfectly timed, stories that examine the unhappy marriage between technology and human emotion."
Kirkus Reviews: "Accomplished and promising."
Categories: Conundrum Press, Fiction
Product ID:

2871
Additional information
| | |
| --- | --- |
| Imprint | Conundrum Press |
| Author | |
| Format | Paperback |
| Pages | 224 |
| Size | 6 x 9 |
| Publication Date | May 2018 |
The Author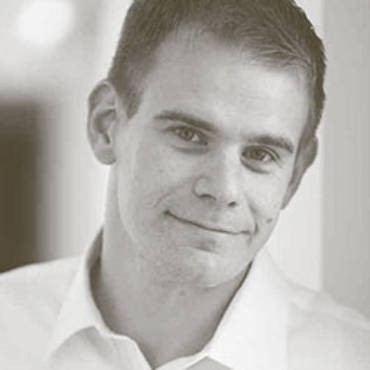 Nick Arvin the author of four books of fiction, including the novels Mad Boy and Articles of War. His work has appeared in The New Yorker, New York Times, and The Wall Street Journal, and has been honored with awards from the American Academy of Arts and Letters, the American Library Association, and the National Endowment for the Arts. He lives in Denver, where he works as an engineer.