Meet the Natives
A Field Guide to Rocky Mountain Wildflowers, Trees, and Shrubs
by M. Walter Pesman
$26.00
SKU:

9781917895026
11th Revised Edition Coming soon
Edited by Dan Johnson
To the millions of people who visit the Rocky Mountain region each and every year, Meet the Natives has long aided in the identification of the diverse and appealing plant life found in its many ecosystems.
In order to meet the great demand for an up-todate and comprehensive book, this classic guide has been revised and updated. This edition is the first to feature full color photography. Over 400 plants are identified.
Categories: New Releases, Bower House, Gardening, Nature | Environment, Nonfiction, Western U.S.
Product ID:

2132
Additional information
| | |
| --- | --- |
| Imprint | Bower House |
| ISBN | 9781917895026 |
| Author | |
| Format | Paperback |
| Pages | 328 |
| Size | 4.75 x 8 |
| Publication Date | April 2018 |
The Author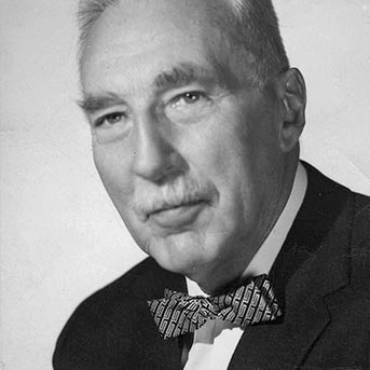 Michiel Walter Pesman was the youngest of seven children born on May 28, 1887 in Thesinge, a small farming village near 
Groningen
, 
Netherlands
. At age eighteen he was diagnosed with 
tuberculosis
 and was forced to stay in bed and be overfed for a year, the only cure known at the time. After being pronounced well, he was urged to leave the damp climate, so he followed the lead of his two elder siblings and their spouses, moving to the Western part of the 
United States
 to settle in 
Colorado
. Pesman was considered important in the development of Colorado in the 20th Century, being one of the 149 professionals whose biographies appear in "Shaping the American Landscape".
[3]
 In addiiton to his other activities, he was an amateur botanist. In his first book on native flora of Colorado, "Meet the Natives",
[4]
 he developed an innovative idea of grouping by flower colors in each of the five 
life zones
, and in each season of blooming. It was first published in 1942. The book was willed to the Denver Botanic Gardens and is now in a 2012 edition. His second book on the native flora of Mexico, "Meet Flora Mexicana",
[5]
 was published in 1961. He used the same innovative techniques for 
plant identification
 as he did in the first book. He was given an honorary membership in the Sociedad Botanica del Estado de Jalisco during his research on this book. In 1958, at the fifteenth International Horticultural Conference in 
Nice
, France, he presented a paper and gave out packets of Colorado's native plant, the 
columbine
, to attendees.
[6]
Two trails are named in his honor. One is on Mt. Goliath, just below 
Mt. Evans
, Colorado.
[7]
[8]
 The Denver Botanic Gardens named it the M. Walter Pesman Alpine Nature Trail. A similar one is just outside 
Grand Junction
. (from
Wikipedia
)