Going to Trinidad
A Doctor, a Colorado Town, and Stories from An Unlikely Gender Crossroads
by Martin J. Smith
$27.00
Afterword by Marci Bowers, MD
The fascinating story of "the sex-change capital of the world" and the surgeon who made it possible
For more than four decades, between 1969 and 2010, the remote former mining town of Trinidad, Colorado was the unlikely crossroads for approximately six thousand medical pilgrims who came looking for relief from the pain of gender dysphoria. The surgical skill and nonjudgmental compassion of surgeons Stanley Biber and his transgender protege Marci Bowers not only made the phrase "Going to Trinidad" a euphemism for gender confirmation surgery in the worldwide transgender community, but also turned the small outpost near the New Mexico border into what The New York Times once called "the sex-change capital of the world."
The full story of that nearly forgotten chapter in gender and medical history has never been told—until now. Award-winning writer Martin J. Smith spent two years researching not only the stories of Trinidad, Biber, and Bowers, but also tracking the lives of many transgender men and women who sought their services. The result is "Going to Trinidad," which focuses on the complicated pre- and post-surgery lives of two Biber patients—Claudine Griggs and Walt Heyer—who experienced very different outcomes. Through them, Smith takes readers deep into the often-mystifying world of gender, genitalia, and sexuality, and chronicles a fascinating segment of the human species that's often misunderstood by those for whom gender remains a mostly binary male-or-female equation.
The stories of Trinidad's surgeons and transgender pilgrims provide an important opportunity to better understand the millions of complex individuals whose personal struggle is complicated by today's quicksand of cultural pressures and prejudices. More than six thousand transgender men and women left Trinidad hoping that hormone therapy and surgical relief was the right prescription for their pain. For most it was, but not for all, and their experiences offer important and timely insights for those struggling to understand this sometimes confounding human condition.
What Reviewers are Saying about Going to Trinidad
"For generations of transgender people, 'Trinidad, Colorado' was code for 'sex-change capital of the world.' Martin Smith brings this somewhat secret history to a wider audience, in an expansive, entertaining narrative chock full of interesting people and previously untold stories."
—Susan Stryker, author of Transgender History: The Roots of Today's Revolution
"Fortunately, we now have an expert account of Biber's work and life from the former Los Angeles journalist and editor Martin J. Smith. Going to Trinidad: A Doctor, a Colorado Town, and Stories from an Unlikely Gender Crossroads functions as a biography on multiple levels: of Biber, of Trinidad, and of those who arrived to receive the surgery, primarily male to female. All of them are complicated subjects that defy easy categorization. And all of them live up to Smith's opening words: 'The best stories are about people who find themselves at a crossroads. They face a critical choice, and the choice they make in that crucible moment tells us who they are.'…Smith holds steadfastly to a nonjudgmental tone, acknowledging the courage and hardship that accompanied so many people on their journey to Trinidad, but also making the scientific record plain that surgery is not a cure-all for the unhappiness that can haunt trans people who feel they were misassigned. He walks readers through the thicket of academic literature on gender dysphoria, the sense of internal alienation."
—Los Angeles Review of Books
"Smith came across the story after moving to Colorado in 2016. He had a cousin who transitioned and was always fascinated by what transgender people went through to be their true selves. Trinidad had given him a place to find answers through telling Biber and Bowers' stories, but also those of some of their patients."
—Nicole Brodeur, The Seattle Times
"Smith's story is a sensitive look at the pain and despair of transgender men and women. They have trouble finding jobs, are ostracized by family and friends, and some commit suicide … 'Going to Trinidad' is a groundbreaking work on sexual dysphoria and Colorado's place in treating it."
—Sandra Dallas, The Denver Post
"Between 1969 and 2010, the small town of Trinidad, Colo., saw nearly 6,000 medical pilgrims pass through, seeking gender-affirming surgery from Dr. Stanley Biber and then successor Marci Bowers. This tiny spot played such a pivotal role, the phrase 'going to Trinidad' became a euphemism for the surgery itself. Martin J. Smith, an award-winning journalist and former senior editor of the Los Angeles Times Magazine who also has penned five crime novels and four nonfiction books, brings this overlooked chapter to life, structuring the book around the lives of two of Biber's patients: Claudine Griggs and Walt Heyer…The history Smith uncovers in this book is essential."
—Anisse Gross, San Fransisco Chronicle
"Going to Trinidad turns our attention to a not-enough-celebrated part of Colorado's history, and at the same time advances the national conversation around just how damaging a binary definition of gender has been to so many for so long. Martin Smith is the best kind of journalist: diligent in his research, fair, clear-eyed, sensitive, socially conscious and, not incidentally, a wonderful prose stylist; each sentence a made thing: clean, evocative, and compelling."
—Pam Houston, author of Cowboys Are My Weakness and Deep Creek: Finding Hope In The High Country
"An important contribution to Western history…This obviously isn't just cowboys and Indians out here."
—Tom Zollner, author of The National Road and the National Book Critics Circle Award-winning
Island on Fire: The Revolt that Ended Slavery in the British Empire.
"As a record of institutionalized perspectives on transgender people and the dominant beliefs concerning us at the time, Trinidad is indispensable. In a world that demeans, dehumanizes and discriminates against trans people, it is the story of a doctor who offered them a sense of ownership over their bodies. Ultimately, it's a brutal telling—hard to read, though vital to hear."
—Claire Rudy Foster, High Country News
"Thank you for joining us on @LambdaWeekly to introduce us & our listeners to you & your new book #GoingToTrinidad! Fascinating, engaging, & enlightening — this part of #trans history, your book, & your time with us…mad skills as a cis-male historian & writer."
—Patti Fink, co-host of Lambda Weekly, KNON-FM, Dallas, Texas
"My life changed for the better in Trinidad, and I'm thrilled with this historically informed tribute to a small-town hospital, its surgeon, and the people who gave me more than I dreamed was possible. Bravo, Mr. Smith, and thank you!"
—Claudine T. Griggs, author of Passage Through Trinidad: Journal of a Sex Change and S/He
"While statistically speaking, Heyer's story of regret is an anomaly, Smith's handling of Heyer — a Rush Limbaugh devotee prone to conspiracy theories who's an occasional guest on right-wing talk shows — is balanced enough that it offers some room for readers who are anti-trans to weigh multiple experiences."
—Kyle Harris, Westword
"When he started the book in 2017, transgender people were at the forefront of the news. A number of policy decisions by the early Trump administration brought what Smith called 'a direct assault on the civil rights of trans people.' … There was pushback from some who felt that transgender stories should be told by transgender people. Smith explains that, being cisgender — meaning someone who is not transgender — he came from a place of genuine curiosity and openness, though he now recognizes it was also a place of ignorance. He emphasized that he does not speak for the transgender community, approaching the material as a storyteller and journalist with no specific agenda."
—Amy Golden, Sky-Hi News
Categories: History, Nonfiction, Western U.S.
Product ID:

3710
Additional information
| | |
| --- | --- |
| Format | Hardcover w/Jacket |
| Imprint | Bower House |
| ISBN | 978-1-917895-10-1 |
| Pages | 248 |
| Publication Date | April 15, 2021 |
| Size | 6 x 9 |
The Author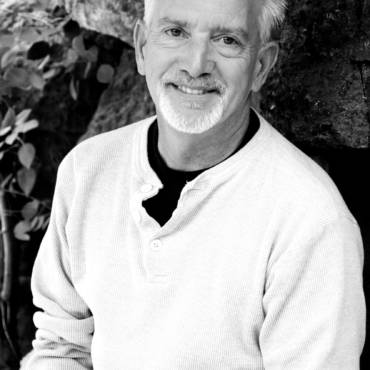 Martin J. Smith, a veteran journalist and former senior editor of the Los Angeles Times Magazine, is the author of five crime novels and four previous nonfiction books. He has won more than fifty newspaper and magazine writing awards, and his novels have been nominated for three of the publishing industry's most prestigious honors, including the Edgar Award, the Anthony Award, and the Barry Award.