Laura Pritchett
Laura Pritchett's newest book, Making Friends with Death: A Guide to Your Impending Last Breath, has just been released by VIVA Editions, 2017 — more at www.makingfriendswithdeath.com.
She's also the author of five literary novels: The Blue Hour (Counterpoint, 2017), Red Lightning (Counterpoint, 2015), Stars Go Blue (Counterpoint, 2014), Sky Bridge (Milkweed Editions, 2009), and Hell's Bottom, Colorado (Milkweed Editions, 2001) – more at www.laurapritchett.com.
Awards for these novels include the PEN USA Award, the Milkweed National Fiction Prize, the WILLA Award, the High Plains Book Award for Fiction, the Colorado Book Award, and others.
She is also the author/editor of four books of nonfiction: Great Colorado Bear Stories, Pulse of the River, Home Land, and Going Green: True Tales from Gleaners, Scavengers, and Dumpster Divers.
Pritchett has also published over 200 essays and short stories in numerous magazines, including The New York Times Modern Love, The Sun, O (Oprah's) Magazine, Orion, High Country News, Writers on the Range, Salon, The Normal School, High Desert Journal, OnEarth, Natural Resources Journal, 5280 (Denver's Magazine), The Pinch, and others. Her work has been nominated for the Pushcart on several occasions. She is the recipient of several residencies, including Ucross (Wyoming), Earthskin (New Zealand), and Playa (Oregon), and has been recognized by several organizations for environmental stewardship.
She holds a PhD from Purdue University. When not writing or teaching, she can generally be found outside in Colorado's mountains.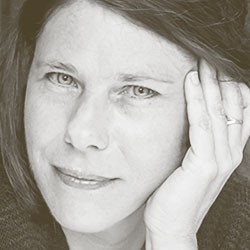 Books by Laura Pritchett