Michael J. Henry
Michael Henry is co-founder and Executive Director of Lighthouse Writers Workshop, an independent literary arts center located in downtown Denver. His poetry and nonfiction have appeared in places such as 5280 Magazine, Georgetown Review, Threepenny Review, Pleiades, and Rio Grande Review. Over the years, he has received a Colorado Council on the Arts fellowship, and a PlatteForum fellowship.
He received an MFA in creative writing from Emerson College, an undergraduate degree in English from University of Rochester, and currently teaches poetry and nonfiction writing at Lighthouse and University of Denver. A collection of poetry, No Stranger Than My Own, was published by Ghost Road Press in the fall of 2008 and reprinted in 2012 by Conundrum Press. In 2010 and 2012, a series of poems comprised a full-length ballet, Intersection, which was performed by Ballet Nouveau Colorado–now called Wonderbound. (They also made a film trailer for the performance.)
In May 2014, Conundrum Press released his second poetry collection, Active Gods.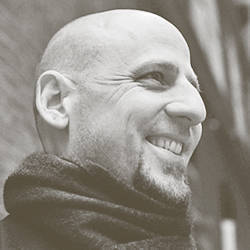 Books by Michael J. Henry