Kurt Brown
Poet and editor Kurt Brown was born in Brooklyn, New York, and grew up on Long Island and in Connecticut. His collections of poetry include Return of the Prodigals (1999), More Things in Heaven and Earth (2002), Fables from the Ark (2004), Future Ship (2007), No Other Paradise (2010), Time-Bound (2012), A Thousand Kim (2013), as well as six chapbooks. With his wife, the poet Laure-Anne Bosselaar, Brown translated The Plural of Happiness: Selected Poems of Herman de Coninck (2006). His memoir, Lost Sheep: Aspen's Counterculture in the 1970s, was published in 2012.
Former editor of the highly regarded journal, Aspen Anthology, Brown also edited numerous poetry anthologies, including Drive, They Said: Poems About Americans and Their Cars (1994); Night Out: Poems about Hotels, Motels, Restaurants and Bars (1997), with Laure-Anne Bosselaar; Verse & Universe: Poems about Science and Mathematics (1998); The Measured Word: On Poetry and Science (2001); Blues for Bill (2005), an anthology of poems for William Matthews; Conversation Pieces: Poems That Talk to Other Poems (2007), coedited with Harold Schechter; and Killer Verse: Poems about Murder and Mayhem (2010), also with Harold Schechter.
Brown founded the Aspen Writers' Conference and Writers' Conferences and Centers (WC&C), and taught poetry workshops at Sarah Lawrence College and Georgia Tech. He died in 2013.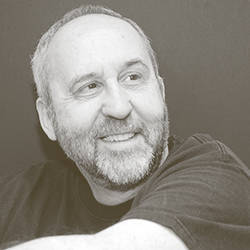 Books by Kurt Brown