Kristen Iversen
Kristen Iversen is the author of Full Body Burden: Growing Up in the Nuclear Shadow of Rocky Flats, winner of the Colorado Book Award and the Reading the West Book Award, and chosen one of the Best Books of 2012 by Kirkus Reviews, the American Library Association, and Mother Jones Magazine, and 2012 Best Book about Justice by The Atlantic. Selected by more than a dozen universities across the country for their First Year Experience/Common Read programs, Full Body Burden was also a finalist for the Barnes & Noble Discover Award and the Andrew Carnegie Medal for Excellence.
Iversen is also the author of Molly Brown: Unraveling the Myth, winner of the Colorado Book Award and the Barbara Sudler Award for Nonfiction, and a textbook, Shadow Boxing: Art and Craft in Creative Nonfiction. Her work has appeared in The New York Times, The Nation, Reader's Digest, Fourth Genre, and many other publications. She has appeared on C-Span and NPR's Fresh Air and worked extensively with A&E Biography, The History Channel, and the National Endowment for the Humanities, and in 2014 was the recipient of the award for Distinguished Achievement in the Creative Arts from The University of Memphis. She holds a PhD from the University of Denver, and currently heads the PhD program in Creative Nonfiction at the University of Cincinnati.
Kristen Iversen has two sons and currently lives in Cincinnati.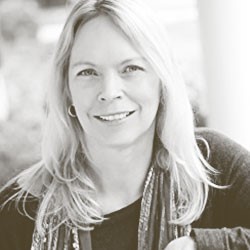 Books by Kristen Iversen