Cara Lopez Lee
Cara Lopez Lee grew up in Los Angeles, dream capital of the world, but at first she didn't trust her dream. "When I read Little Women in third grade, I wanted to write books," Cara says, "but I thought only extraordinary people did that." Nine years as a TV journalist in Alaska increased her love of stories. Then she went on a yearlong solo trek around the world, filled 14 journals, and wrote her memoir, They Only Eat Their Husbands: Love, Travel, and the Power of Running Away (Conundrum Press, 2014).
Today, Cara is an author, editor, and writing coach. Her stories have appeared or are forthcoming in The Los Angeles Times, Denver Post, Santa Fe New Mexican, Manifest-Station, 50-Word-Stories, Pangyrus, Connotation Press, Rivet Journal, Two Truths and a Lie podcast, and No Extra Words podcast. She was a writer for shows on HGTV, Food Network, and Discovery Health. She has coauthored two books with Vietnam War veterans for Graham Publishing Group: the memoir Unexpected Prisoner (with Robert Wideman 2016), and the novel Back in the Real World (with Ed Turner, 2011). She teaches for the Young Writers Program at Lighthouse Writers Workshop. Her writing has earned 16 awards from The Denver Woman's Press Club and Alaska Press Club.
An avid traveler, Cara has explored Asia, Africa, Europe, Latin America, and most of the 50 United States. She also gets a kick out of swing and blues dancing, hiking, movies, and reading.
Cara and her husband got married at an active volcano in Costa Rica. They now live in the quiet beach town of Ventura, California. About both writing and marriage, Cara says, "I used to find inspiration in the Confucius quote, 'Choose a job you love, and you will never have to work a day in your life.' I no longer see it that way. Great love requires sacrifice, but the sacrifice is worth it."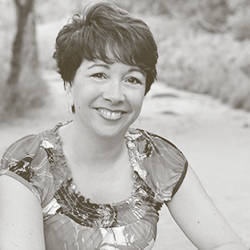 Books by Cara Lopez Lee