Andrew J. Field
Education and Legal Career:
Skidmore College (B.A. in Philosophy, with honors, 1986);
J.D., Vermont Law School (Magna Cum Laude, 1989);
Law Clerk, Judge David M. Ebel, U.S. Court of Appeals for the 10th Circuit (1989-90);
Deputy District Attorney, Arapahoe County, Colorado (1991-94);
Law Clerk, Idaho Supreme Court (1994-95);
Staff Attorney (criminal law specialist), Colorado Court of Appeals (1995-2011);
Staff Attorney and Reporter for the Model Criminal Jury Instructions Committee,
       Colorado Supreme Court (2011-15).
Admitted to practice in Colorado (inactive status) and Massachusetts (retired status).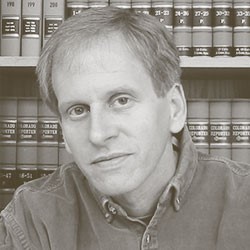 Books by Andrew J. Field