Molly Brown, 3rd Edition
Unraveling the Myth
by Kristen Iversen
$19.00
SKU:

9781555664688
WILLA Literary Award Winner and Colorado Book Award Winner!
When Margaret Tobin Brown arrived in New York City shortly after her perilous night in Titanic's Lifeboat Six, a legend was born. Through magazines, books, a Broadway musical, and a Hollywood movie, she became "The Unsinkable Molly Brown," but in the process her life story was distorted beyond recognition. Even her name was changed, she was never known as Molly during her lifetime. Kristen Iversen's "Molly Brown: Unraveling the Myth" is the first full-length biography of this American icon, and the story it tells is of a passionate and outspoken crusader for the rights of women, children, mine workers, and others struggling for their voice in the early twentieth century. In the end, the real "Molly" Brown was far more fascinating than her myth, and Kristen Iversen has captured her in all her brilliance.
Categories: Award Winners, Memoir | Biography, New Releases, History, Johnson Books, Nonfiction
Product ID:

2958
Additional information
| | |
| --- | --- |
| Imprint | Johnson Books |
| ISBN | 9781555664688 |
| Author | |
| Format | Paperback |
| Pages | 294 |
| Size | 6 x 9 |
The Author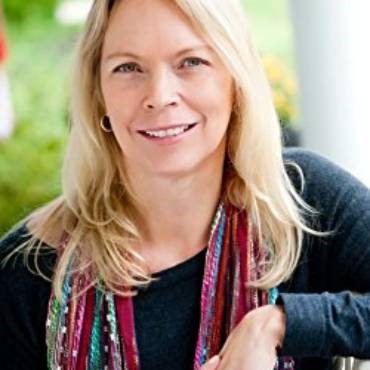 Kristen Iversen is the author of Full Body Burden: Growing Up in the Nuclear Shadow of Rocky Flats, winner of the Colorado Book Award and the Reading the West Book Award, and chosen one of the Best Books of 2012 by Kirkus Reviews, the American Library Association, and Mother Jones Magazine, and 2012 Best Book about Justice by The Atlantic. Selected by more than a dozen universities across the country for their First Year Experience/Common Read programs, Full Body Burden was also a finalist for the Barnes & Noble Discover Award and the Andrew Carnegie Medal for Excellence. Iversen is also the author of Molly Brown: Unraveling the Myth, winner of the Colorado Book Award and the Barbara Sudler Award for Nonfiction, and a textbook, Shadow Boxing: Art and Craft in Creative Nonfiction. Her work has appeared in The New York Times, The Nation, Reader's Digest, Fourth Genre, and many other publications. She has appeared on C-Span and NPR's Fresh Air and worked extensively with A&E Biography, The History Channel, and the National Endowment for the Humanities, and in 2014 was the recipient of the award for Distinguished Achievement in the Creative Arts from The University of Memphis. She holds a PhD from the University of Denver, and currently heads the PhD program in Creative Nonfiction at the University of Cincinnati. Kristen Iversen has two sons and currently lives in Cincinnati.